Website Maintenance and upgrade services for WordPress, Joomla, Prestashop, Magento, and all e-commerce and CMS platforms
With the increasing complexity of most CMS systems such as wordpress, we've found ourselves working more and more on upgrades and maintenance in addition to our regular SEO services, to the point where we now offer it is a standalone service. Website maintenance when done correctly can be a time consuming process and often requires a good degree of technical knowledge about the installations, servers, or what to do in the event of a problem. It also encompasses reversal or cleaning of the website following a hack or a problem which stops the website from working.
We offer a dedicated maintenance plan which takes care of your installation each month, from as little As £29.99 per month. This is a manual service which checks your website and platform and install all upgrades that have been released for your modules, checks security, fixes problems, improves page speed and more .
For a relatively small cost, we manage your website and carry out all procedures required to keep it in order, and also ensure your security is up to date, and configured correctly. In the event of a hack, the maintenance plan also takes care of fixing and patching*.
*note: some fixes and hack reversal often require additional services.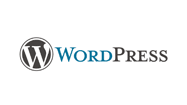 WordPress
WordPress is the leading Content Management System out there, with over 74.6 million websites using the platform. As a standalone system its relatively easy to maintain, but with wordpress things always start to get complicated when you start adding a few plugins.
We use wordpress daily across numerous websites, and will maintain your wordpress installation, keeping it error free and up to date.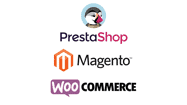 E-commerce
E-commerce platforms are constantly updated with new features and upgrades. These upgrades can often break a site is not installed correctly, or render your site or checkout unusable.
We upgrade, maintain, and improve your e-commerce website, as well as performing regular checks for usability and operation.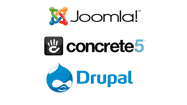 Content Management Systems
Other platforms such as Concrete5, Joomla, Drupal, Modx and more are often used by development companies when they set up your website. They often have little interest in maintaining your website once it is set up.
We carry out regular maintenance and improvements on all types of CMS, and ensure your site stays up to date.