Project Description
We were recently asked to help a Stoke and Cheadle based Firewood and Log supply store with their local search traffic. At the time the site was relatively new, and had little organic or map traffic. The brief was to increase the organic search results in both the local pack, and the natural listings.
With a combination of onsite SEO, Citation Building, and Google Business Profile improvement, the positions have been vastly improved within three months, and continues to increase week on week.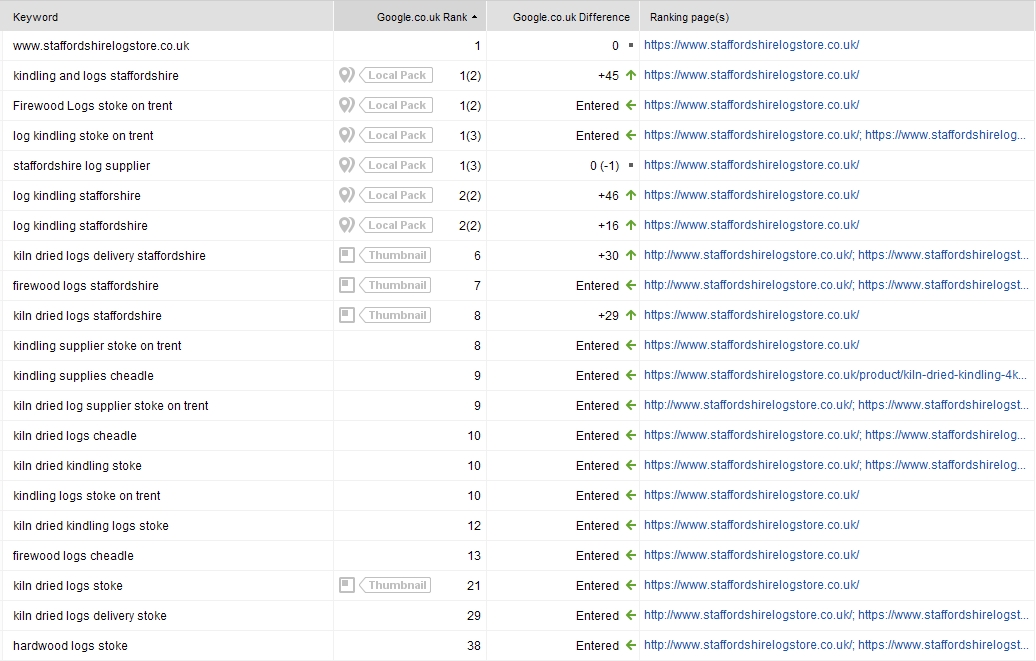 With a recent push, the site is now listed well in the maps for  a number of terms for people in their target area.